Akira Kurosawa Film Festival Double Sided Vagabond Theater Half Sheet Poster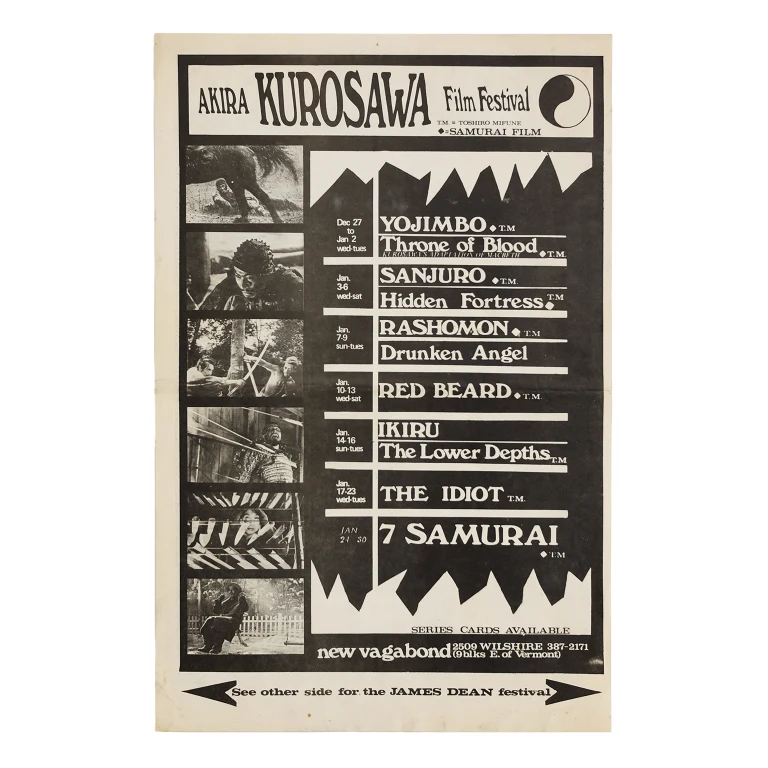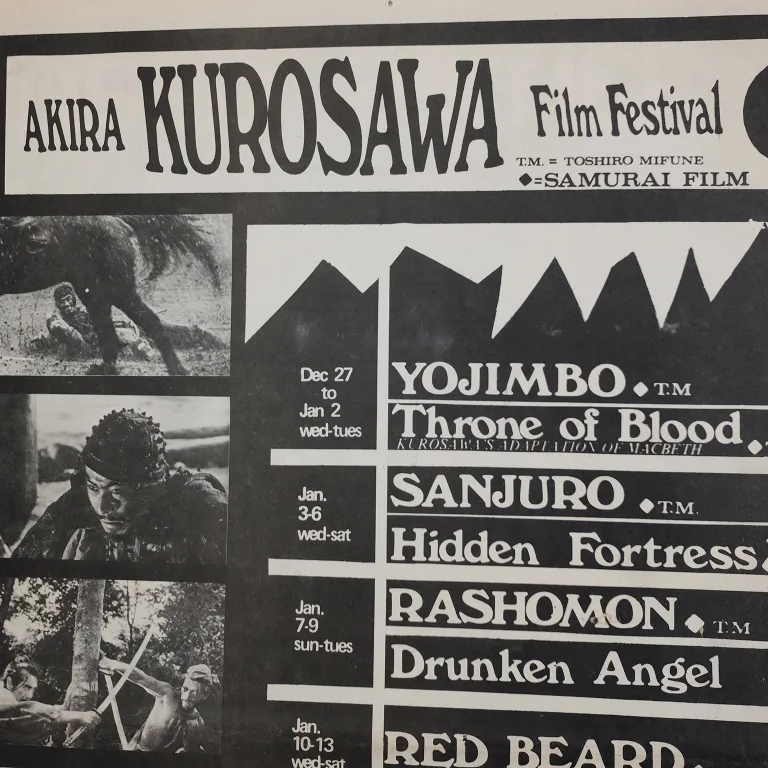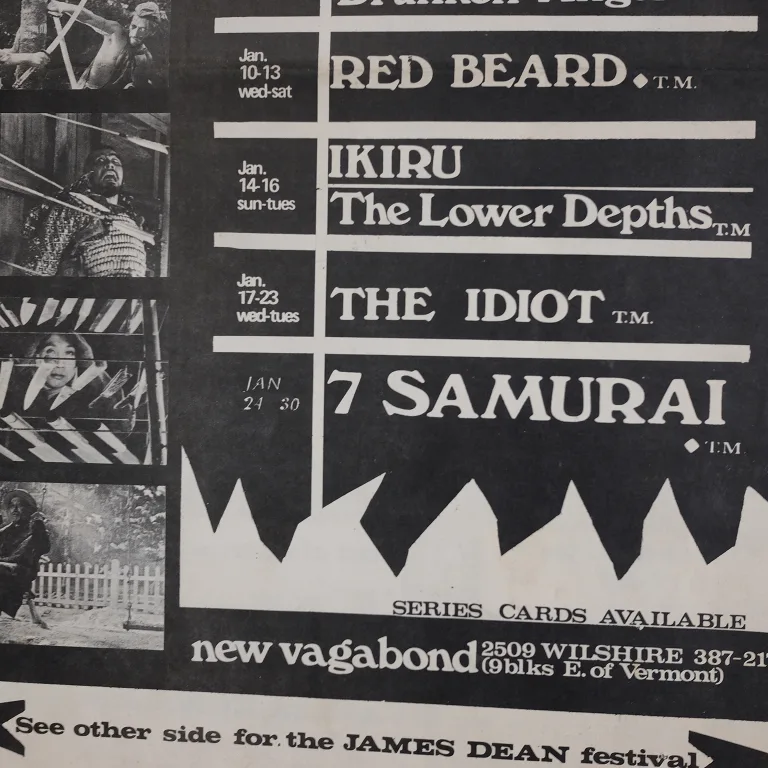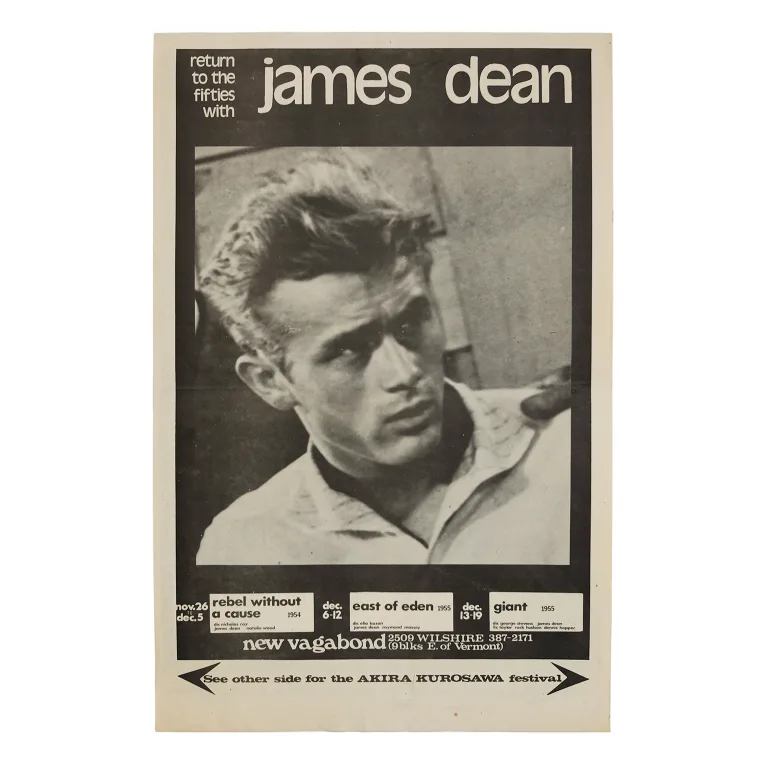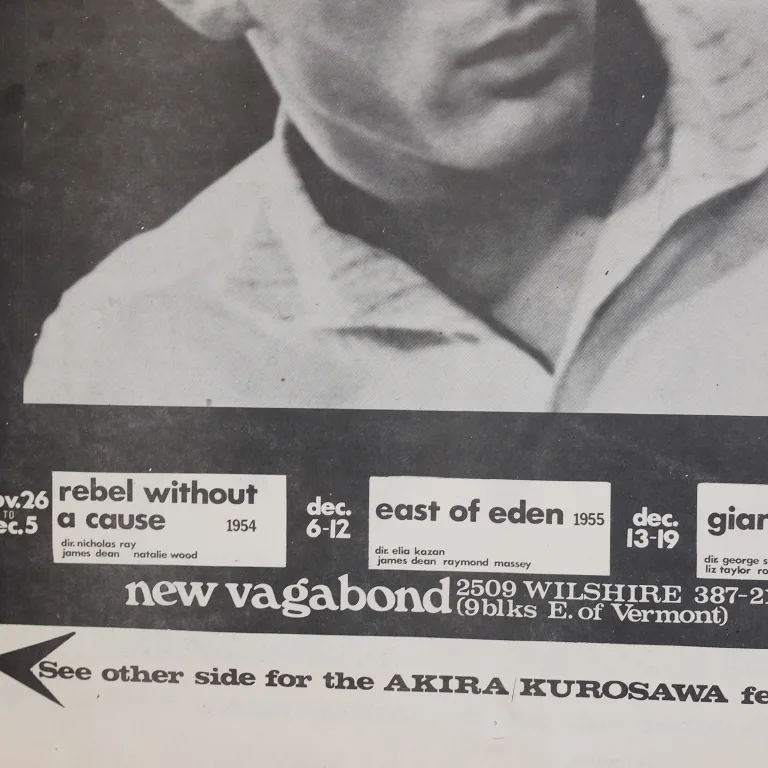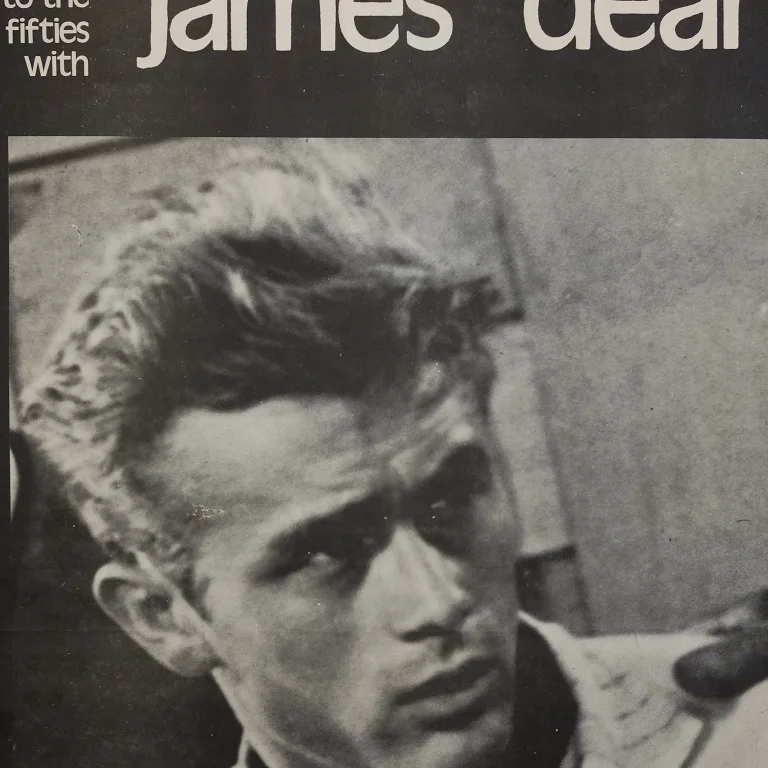 Offset print on paper, half fold, unframed.
Rare double sided promo poster for an Akira Kurosawa Film Festival and James Dean Film Festival at Vagabond Theater in Los Angeles.
This poster is in good condition overall, with expected signs of age and handling.
Dimensions - 28 1/2" X 21 1/2"
Free domestic shipping on this item. To inquire about international rates please contact info@lelli.store.