"Daedalus" Staplebound Poetry Book by Radcliffe Squires, 1968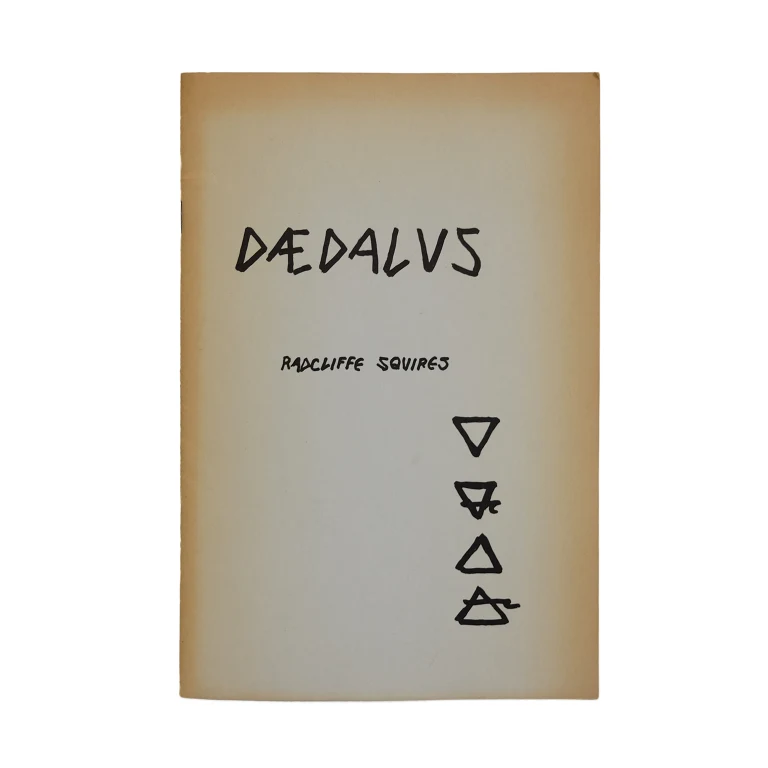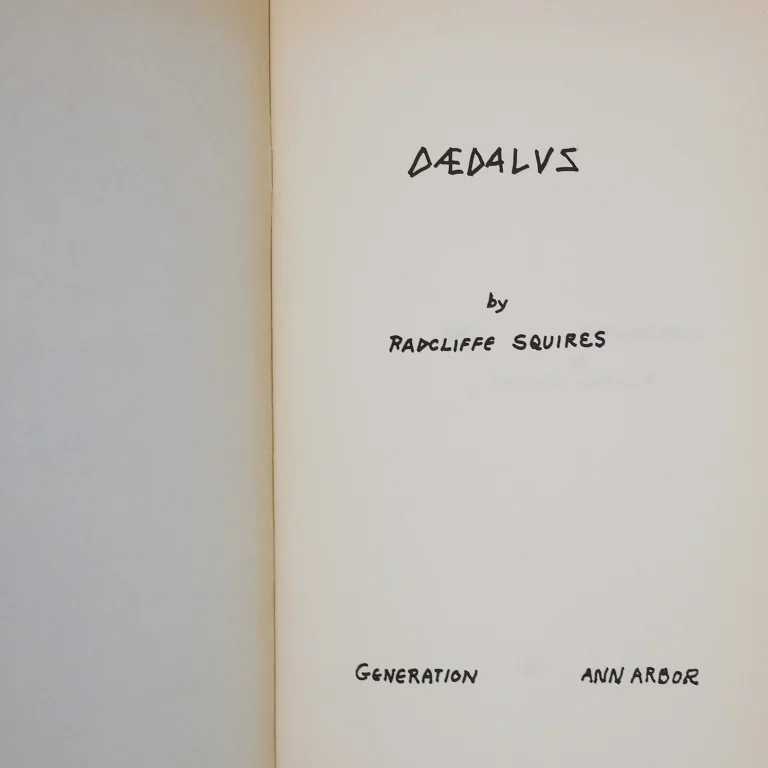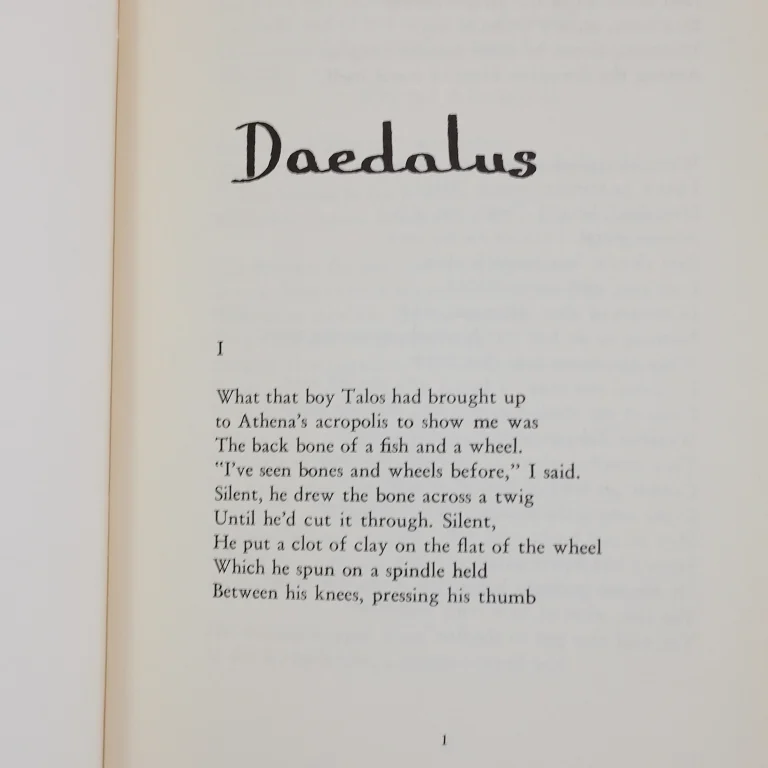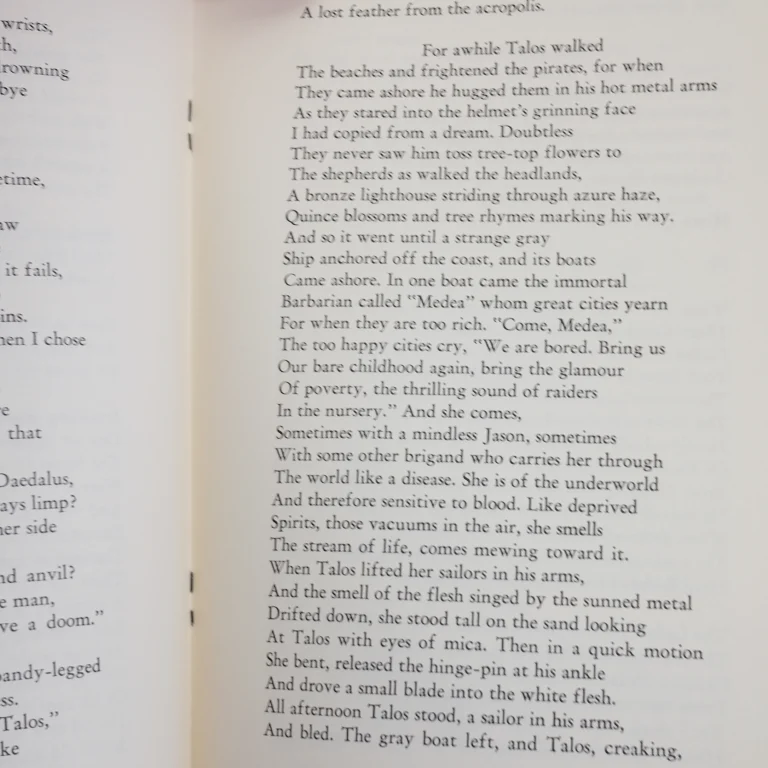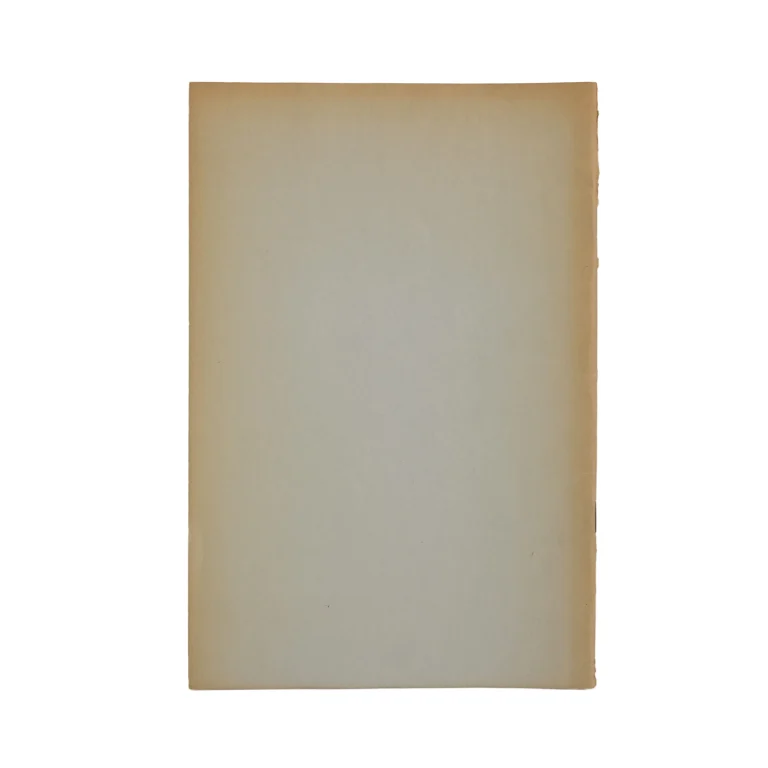 Daedalus is a paperback book of poetry by Radcliffe Squires. Staple bound, 20 pages.
First edition published by Generation in Ann Arbor, 1968.
The book is in Very Good condition with expected signs of age and wear. Some edge toning on the covers, and an original price of $1.00 written on the first page inside.
Free domestic shipping on this item. To inquire about international rates please contact info@lelli.store.