documenta 4. Kassel '68 International Exhibition Painting Sculpture Graphic Arts Objects Poster, 1968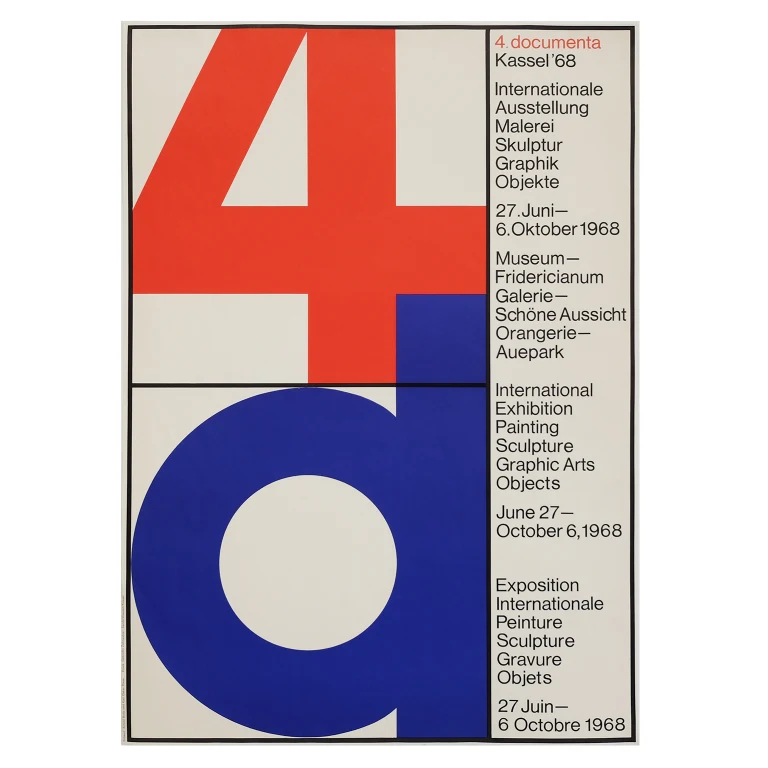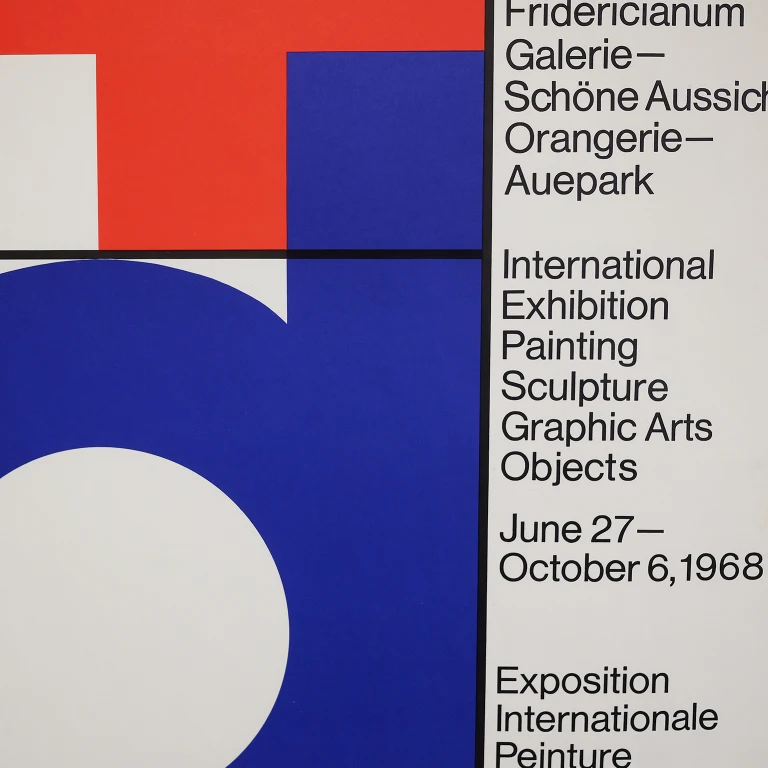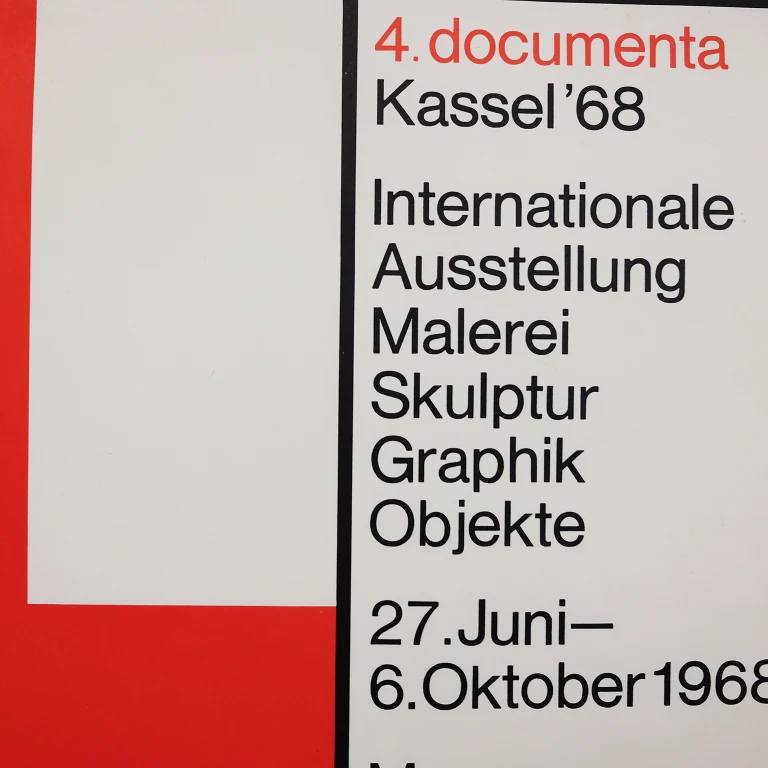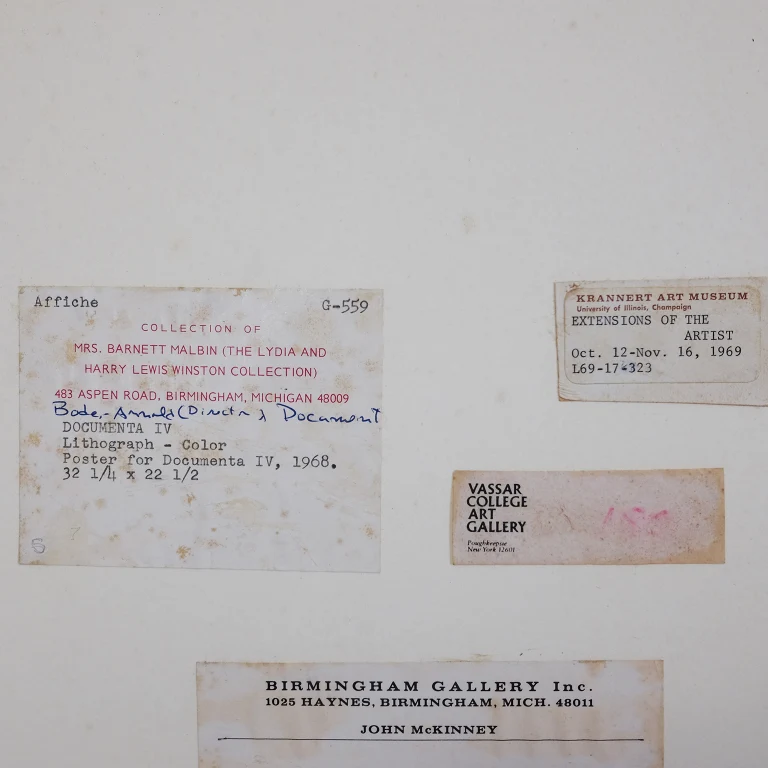 Color lithograph print on paper, unframed.
This poster was issued for documenta 4. in 1968. Documenta 4 also followed the Bauhaus style. Along with Bode, Karl Oskar Blasé was now responsible for the design of the poster and the typography of the exhibition. Blue, red, and white geometric forms and especially squares were the focus of their joint design. And the primary colors blue and red were used again in the design.
This print was from the personal collection of Lydia W. Malbin and was displayed in the exhibition "EXTENSIONS OF THE ARTIST" 1969 at Krannert Art Musuem and includes provenance tag.
This poster is in great condition overall, with only slight signs of age and handling.
Dimensions - 32 1/4" X 22 1/2"
Free domestic shipping on this item. To inquire about international rates please contact info@lelli.store.