Donald Judd at Green Gallery Original First Solo Exhibition Poster, 1963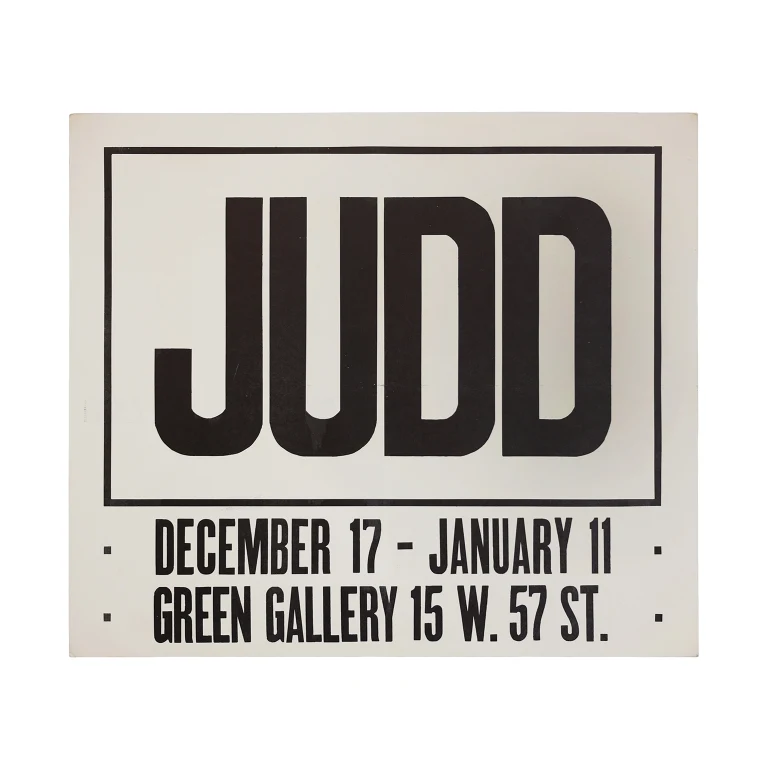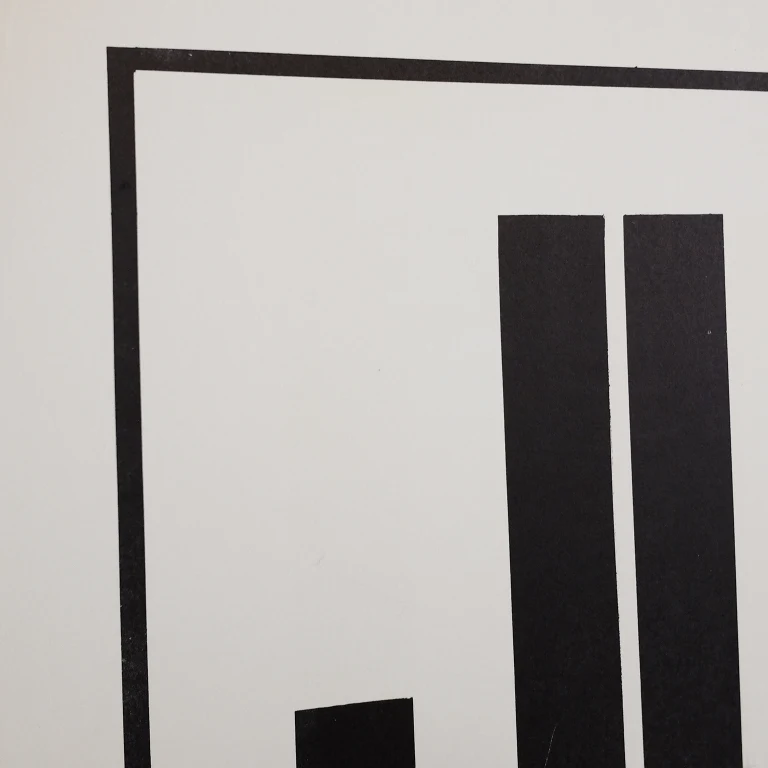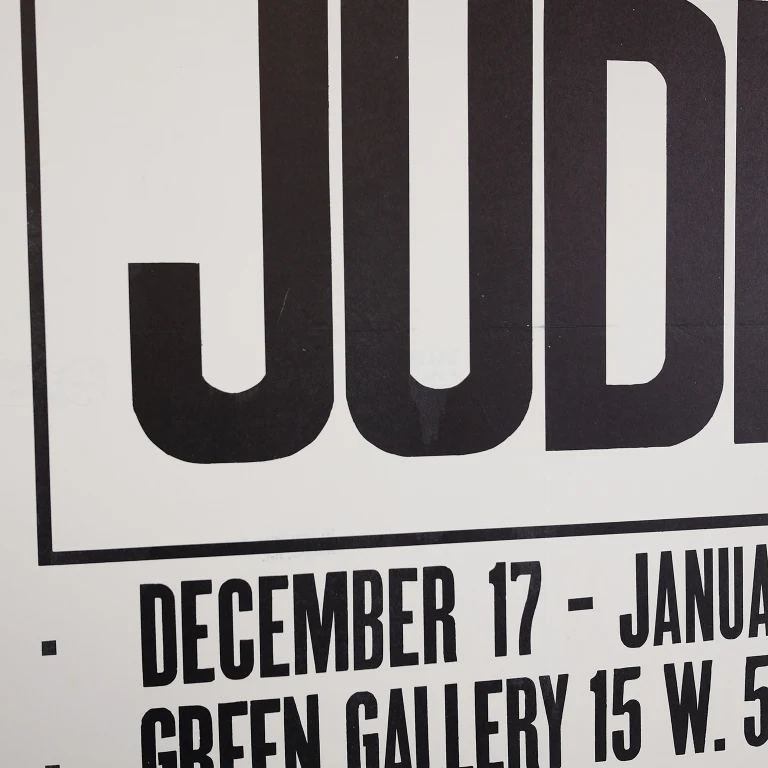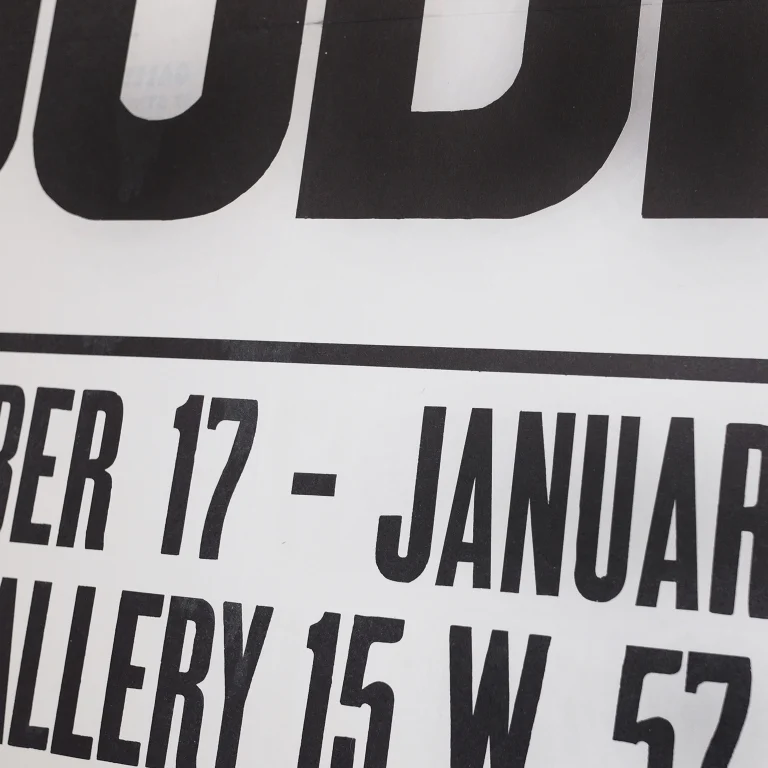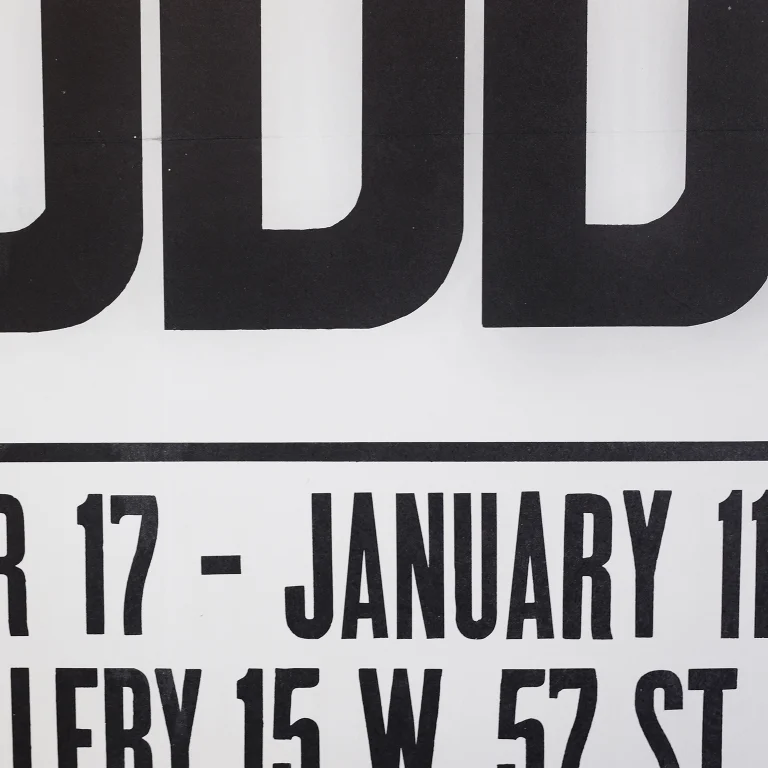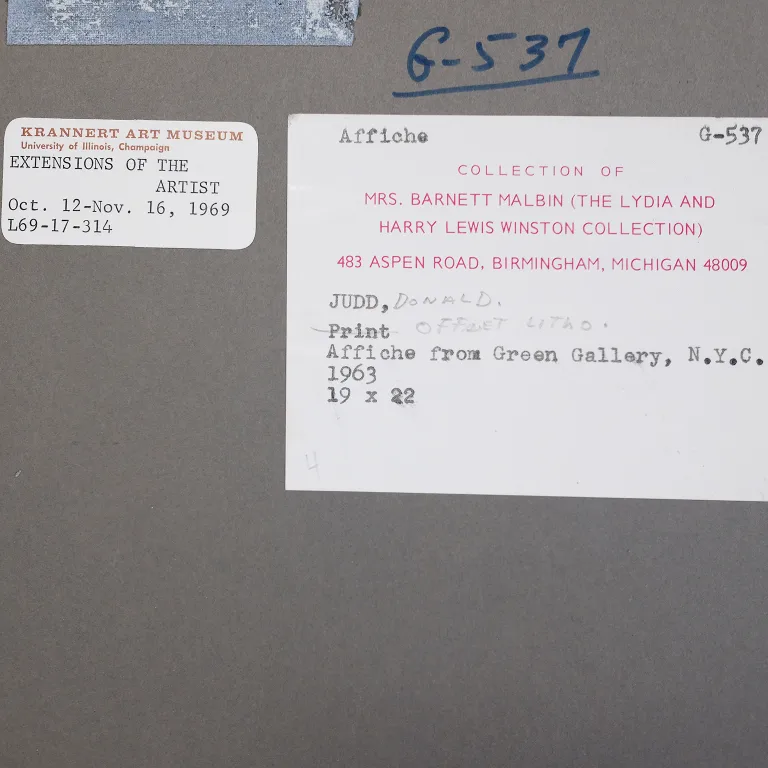 Offset lithograph print on paper, machine folded as issued, mounted to board, unframed.
This poster was issued for the first solo exhibition of 3 dimensional work by Donald Judd at Green Gallery in 1963. This is an original print, not a reproduction. These were recently reissued by the Judd Foundation.
From the Judd Foundation site -
"Founded by Richard Bellamy, Green Gallery opened in 1960. In January 1963, just a few months after Judd published "New York City-A World Art Center," he exhibited three works in Green Gallery's New Work: Part I exhibition, which also included work by Milet Andrejevic, Dan Flavin, Yayoi Kusama, Robert Morris, Larry Poons, Lucas Samaras, and George Segal. Although Judd had exhibited his first freestanding piece in November 1962, as part of a faculty show at the Brooklyn Museum, it was in New Work: Part I where his shift from painting to sculpture was announced. In December 1963, Judd had his first solo exhibition of work in three-dimensions at Green Gallery, exhibiting pieces which he had made within the last year."
This particular invitation was from the personal collection of Lydia W. Malbin, a world renowned art collector from Detroit, and was featured in the exhibition "EXTENSIONS OF THE ARTIST" 1969 at Krannert Art Musuem. Provenance tag on verso.
This poster is in excellent condition overall, with only slight signs of age and handling.
Dimensions - 22" X 19"