Gottfried Honegger at Galerie Läubli Gemälde Grafik Exhibition Poster, 1958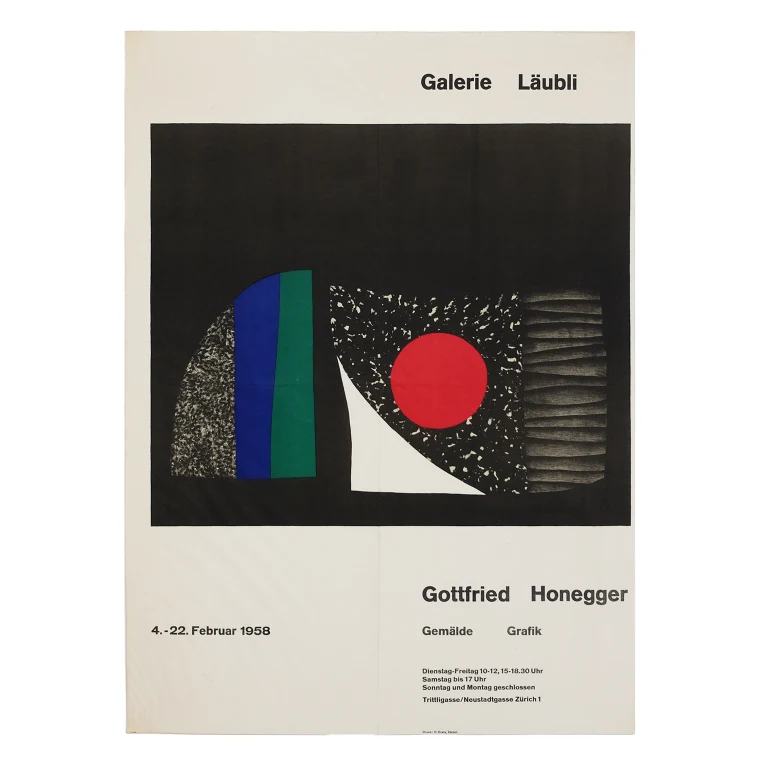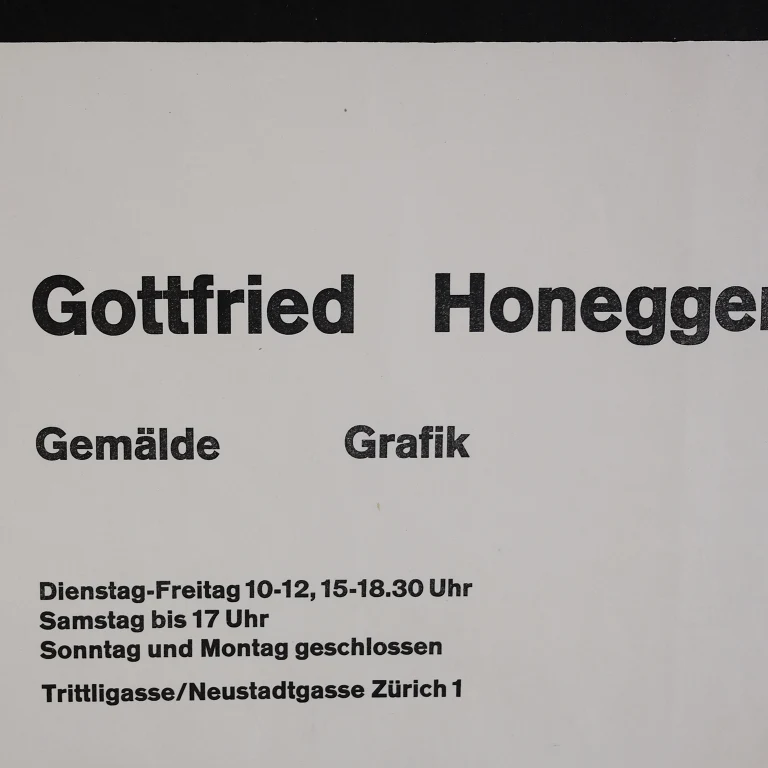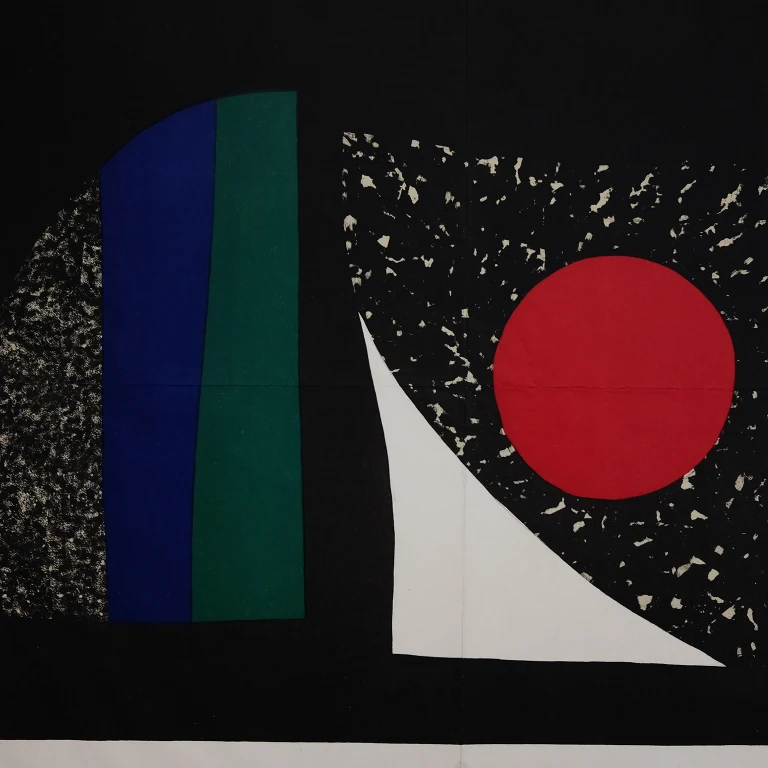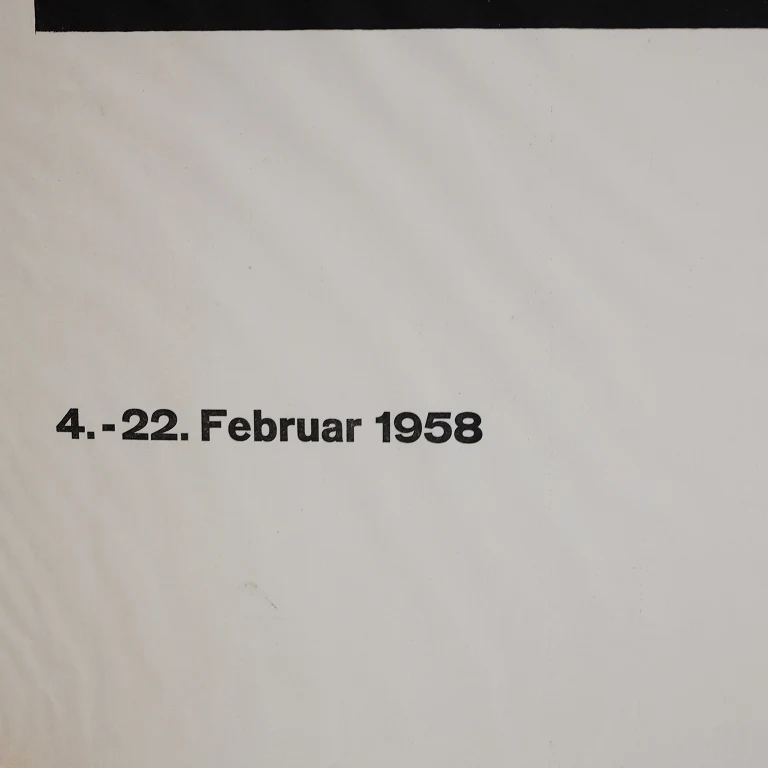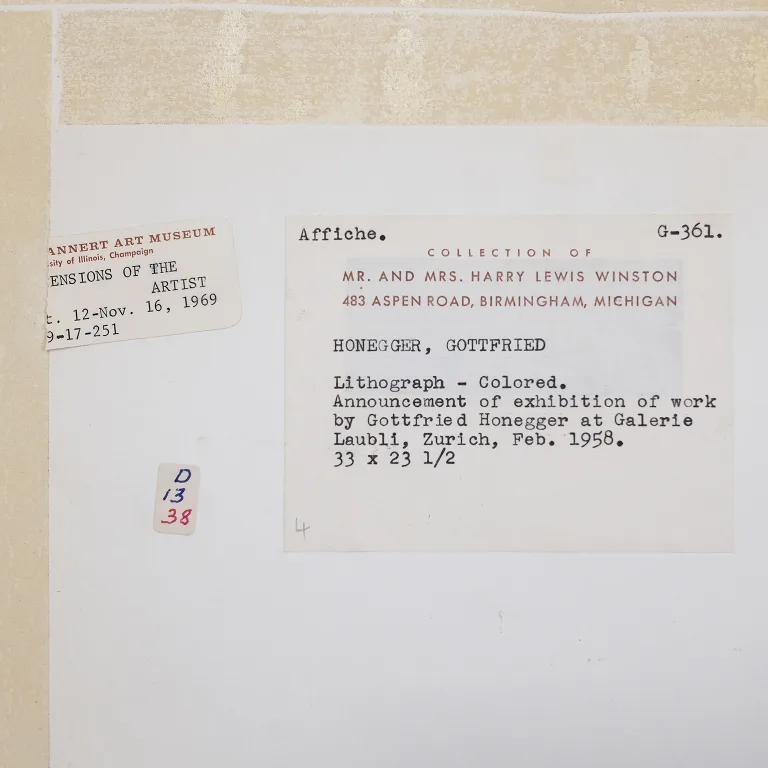 Color lithograph print on paper, unframed.
Announcement of exhibition of work by Gottfried Honegger at Galerie Läubli, Zurich, Feb. 1958.
This print was from the personal collection of Lydia W. Malbin and was displayed in the exhibition "EXTENSIONS OF THE ARTIST" 1969 at Krannert Art Musuem and includes provenance tag.
This poster is in good condition overall, but the paper does show some signs of age with some planar distortion on the bottom left (visible in photos).
Dimensions - 23 1/2" X 33"
Free domestic shipping on this item. To inquire about international rates please contact info@lelli.store.