"Govinda" by Bhaktivedanta Swami - LP, 1973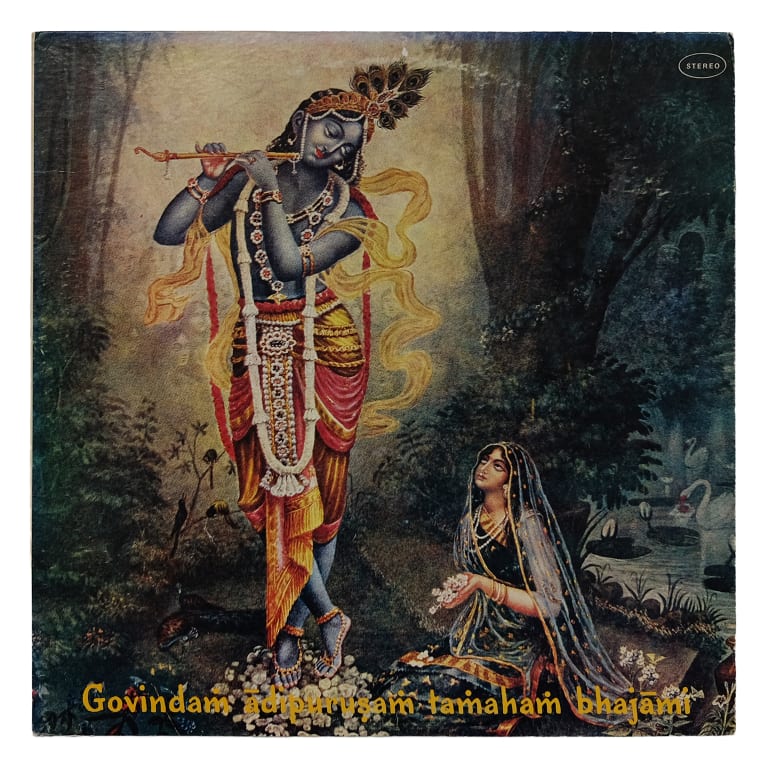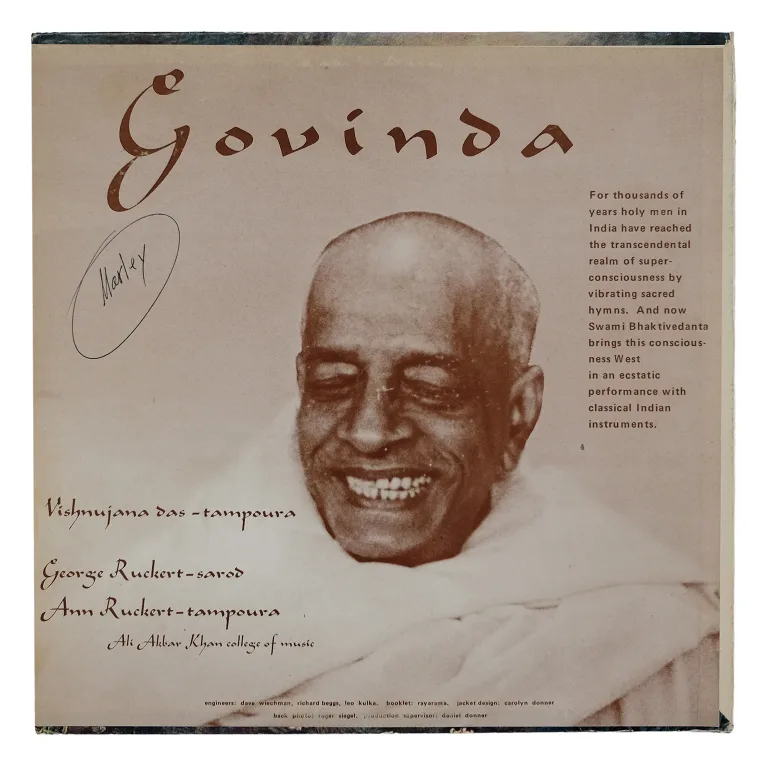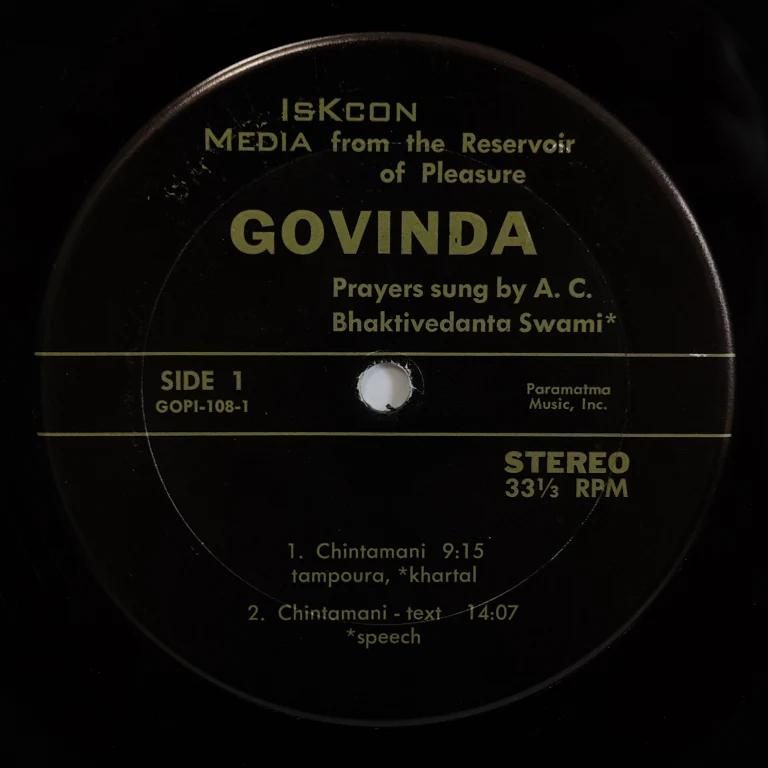 Govinda LP by Bhaktivedanta Swami.
From the back cover - "For thousands of years holy men in India have reached the transcendental realm of super-consciousness by vibrating sacred hymns. And now Swami Bhaktivedanta brings this consciousness West in an ecstatic performance with classical Indian instruments.
Original Pressing by Iskcon Media, released 1973.
Vinyl is excellent, looks unplayed. Sleeve has the word "Marley" written on the back in pen.
Vinyl Condition: NM-
Sleeve Condition: NM-