Hayter and Atelier 17 1927 - 1962 at Institute of Contemporary Arts London Original Etching Exhibition Poster, 1962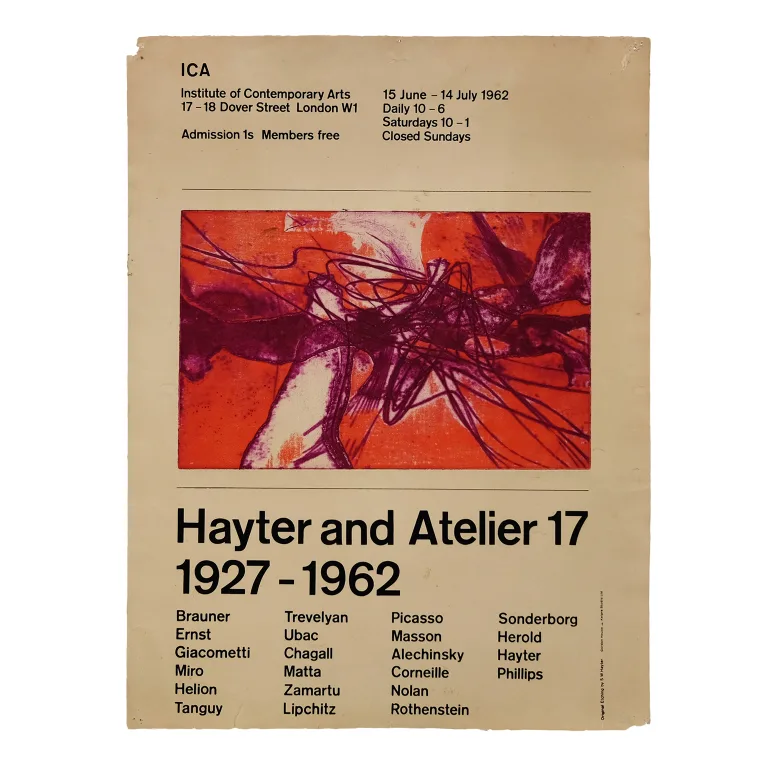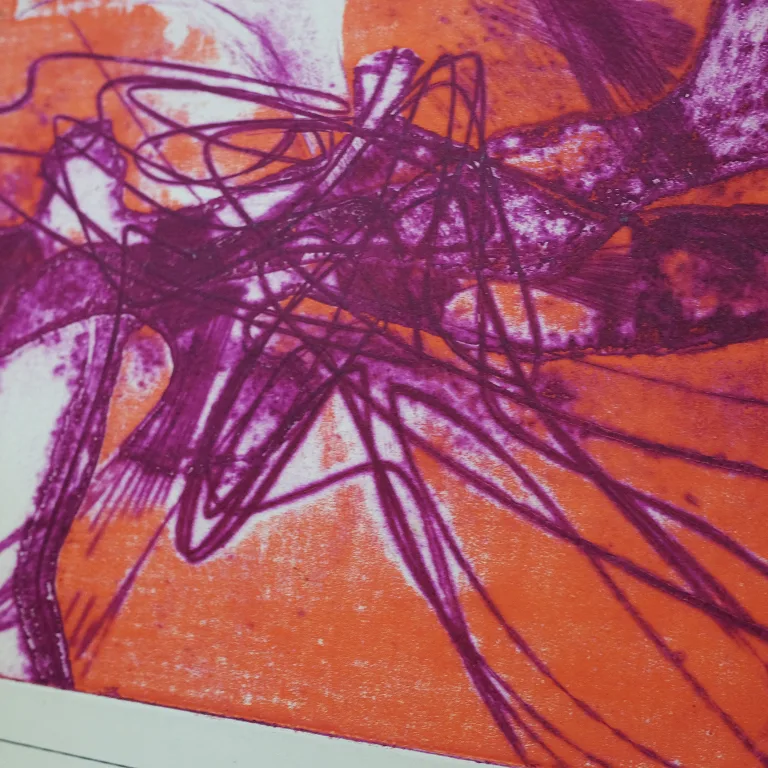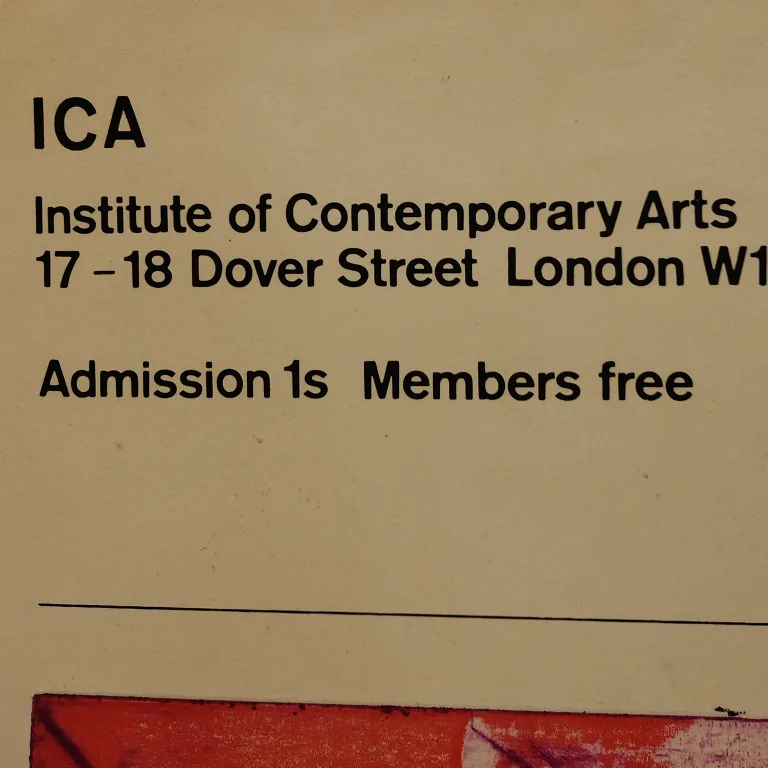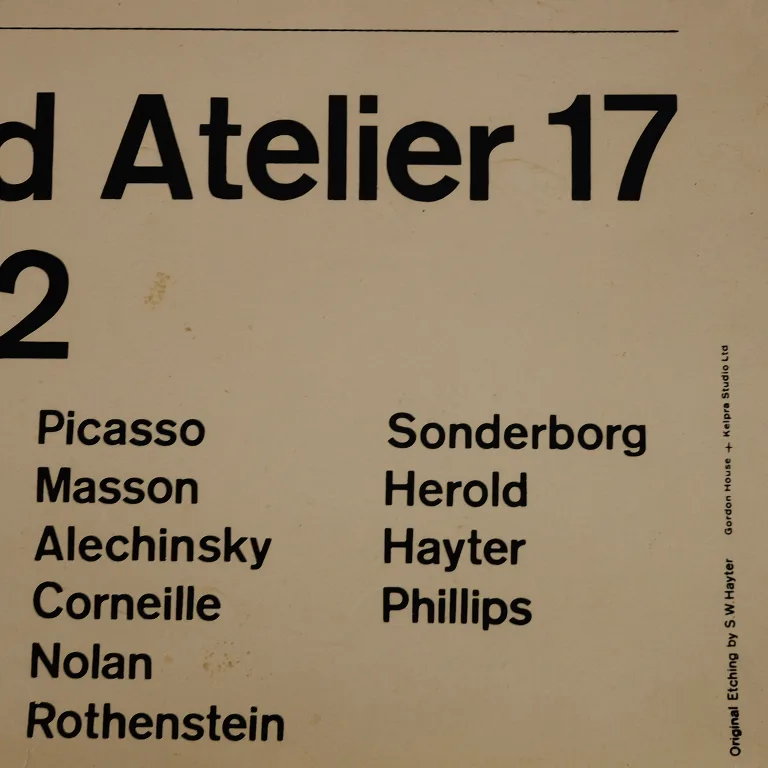 Original etching with silkscreened text on thick paper, unframed.
This poster was issued for the Hayter and Atelier 17 exhibition at ICA in 1962. The center image is an original etching made by S.W. Hayter at Atelier 17.
For more information on Atelier 17 - https://stanley-william-hayter.com/index.php/etching/
As you can see from the images, the poster does show signs of age and wear, especially around the edges.
Dimensions - 19 1/2" X 25 1/2"
Free domestic shipping on this item. To inquire about international rates please contact info@lelli.store.