Insights Parker St. 470 Monumental Art Exhibition Invitation Large Number Graphic Poster, 1970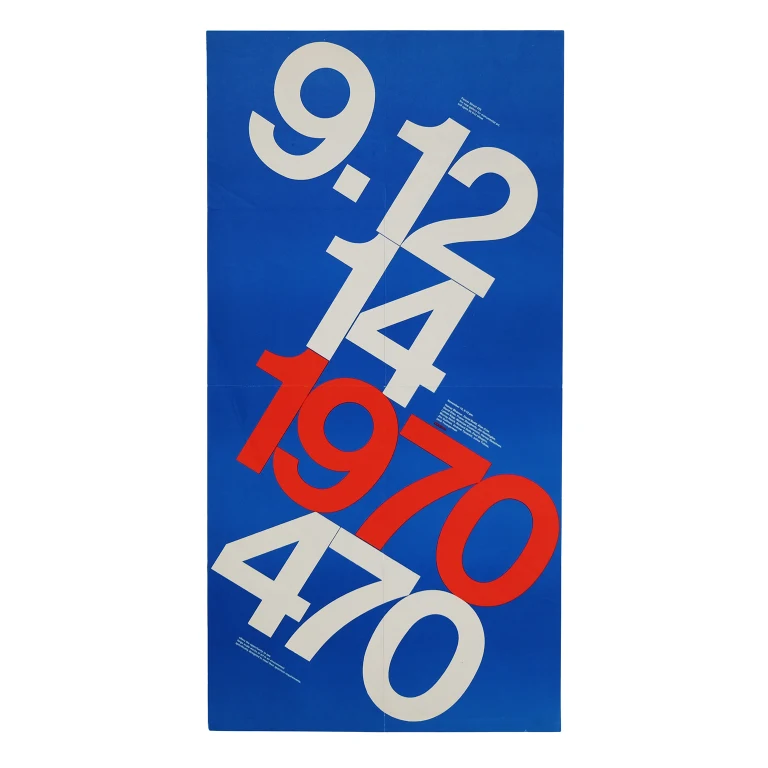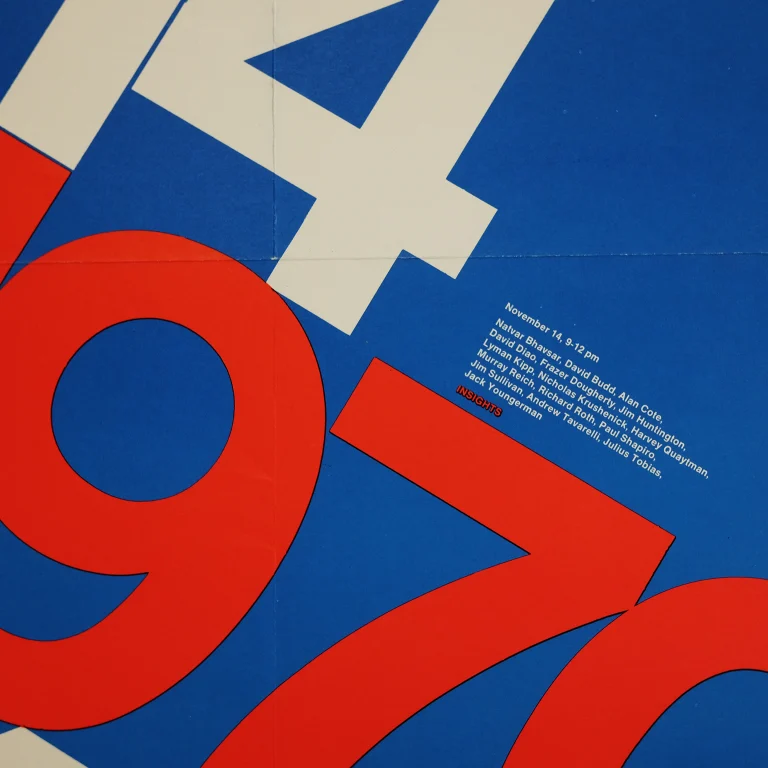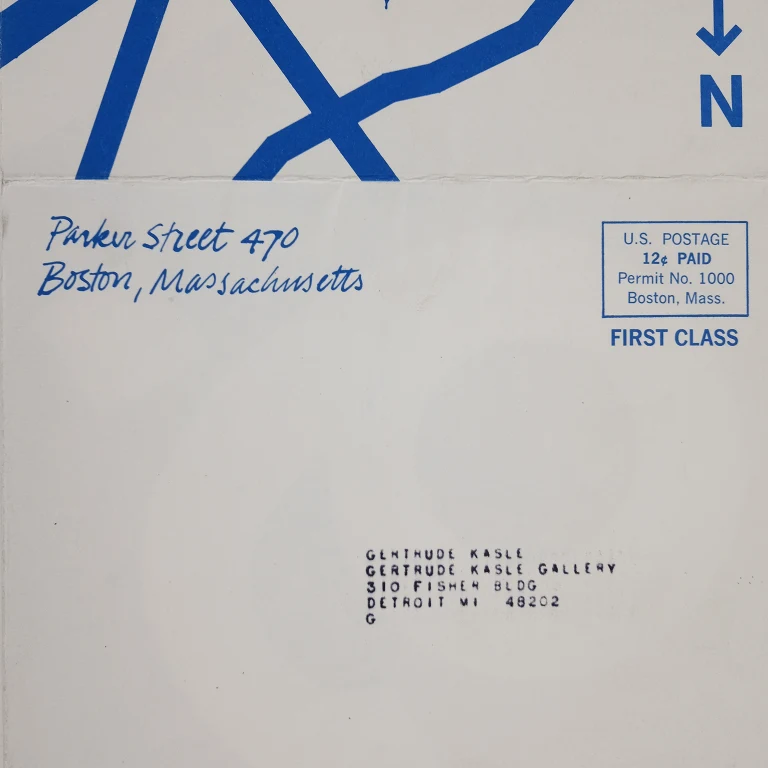 Color lithograph print on paper, machine folded, unframed.
Invitation poster issued for the first monumental art show "INSIGHTS" at Parker St. 470 in Boston, MA. Artists include: Natvar Bhavsar, David Budd, Alan Cole, David Diao, Frazier Dougherty, Jim Huntington, Lyman Kipp, Nicholas Krushenick, Harvey Quaytman, Murray Reich, Richard Roth, Paul Shapiro, Jim Sullivan, Andrew Tavarelli, Julius Tobias, Jack Youngerman.
Invite addressed to Detroit gallerist Gertrude Kasle.
This poster is in good condition overall, with expected signs of age and handling.
Dimensions - 27 1/4" X 14"
Free domestic shipping on this item. To inquire about international rates please contact info@lelli.store.
This item will be shipped flat.