Louise Nevelson at Martha Jackson Gallery Invitation Flyer, 1961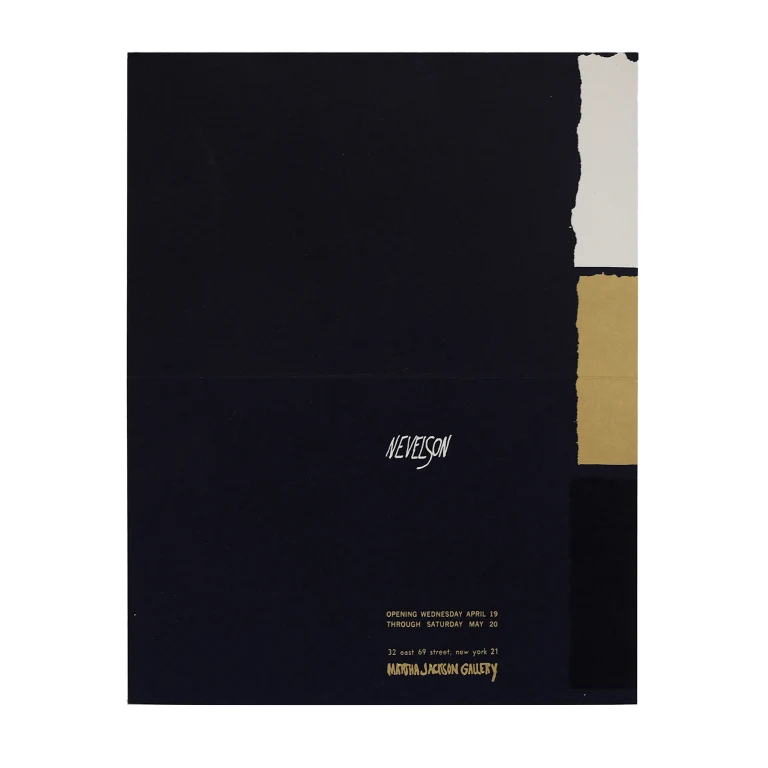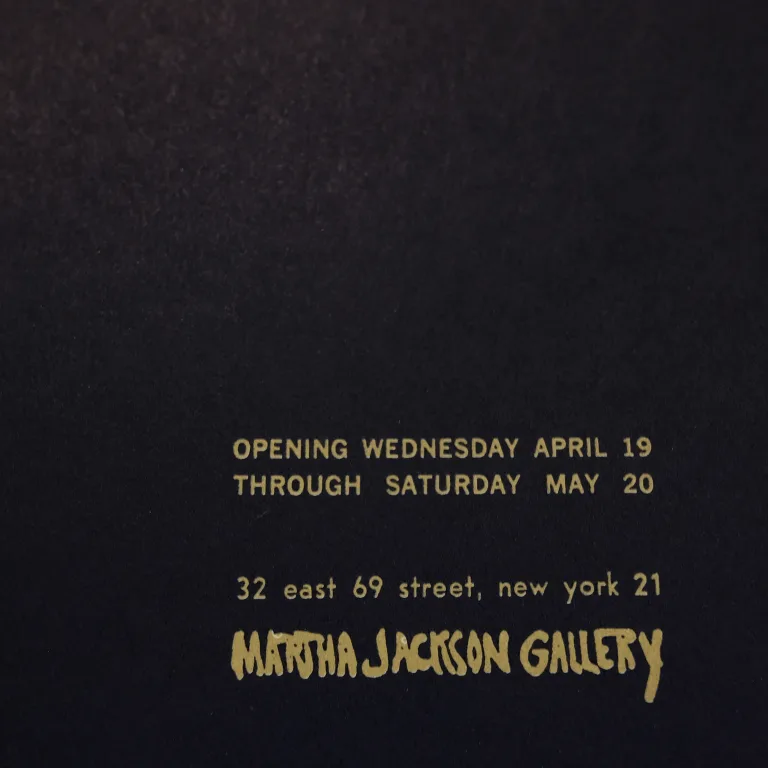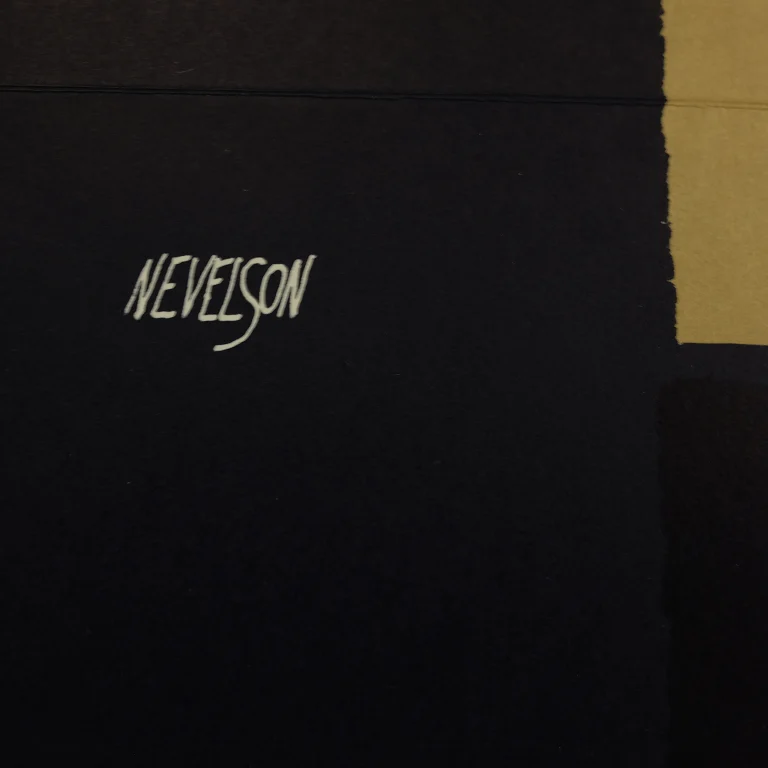 Offset printed invitation flyer, machine folded as issued, unframed.
Exhibition flyer for sculptor Lousie Nevelson's 1961 exhibition at Martha Jackson Gallery in New York in which Nevelson exhibited a series of golden "walls" and circular and semicircular disks that hung from the ceiling. Named "The Royal Tides" exhibition, the works included in this 1961 show became the foundation of the Royal Tides works exhibited by Nevelson in the 1962 Venice Biennale. This invitation was from the personal collection of art collector Lydia W. Malbin.
This invite is in great condition overall, with only slight signs of age and handling.
Dimensions - 8 1/4" X 10 1/2"
Free domestic shipping on this item. To inquire about international rates please contact info@lelli.store.
This item will be shipped flat.