Marcel Duchamp / Ramond Duchamp-Villon Musée National D'Art Moderne Poster, 1967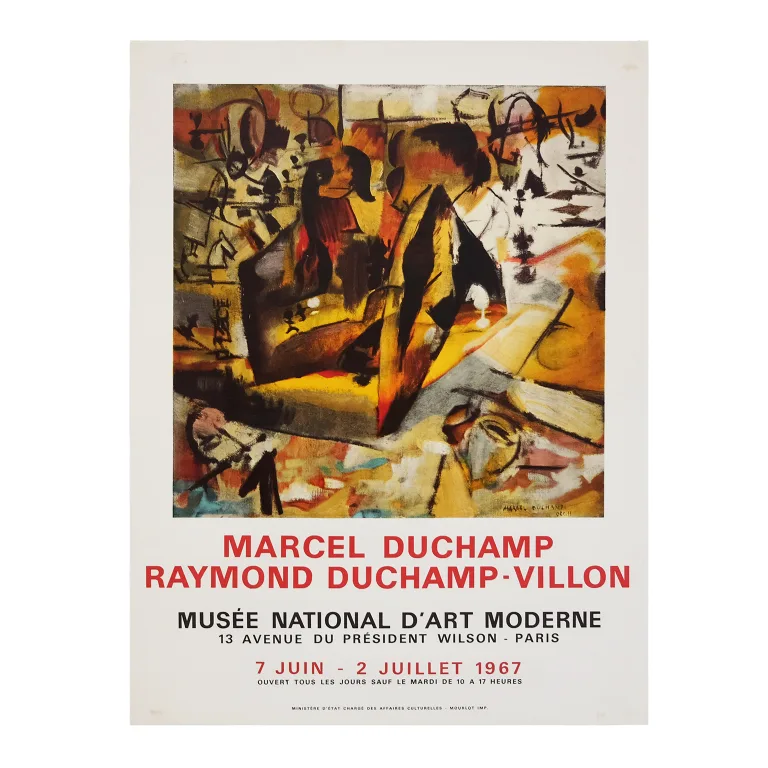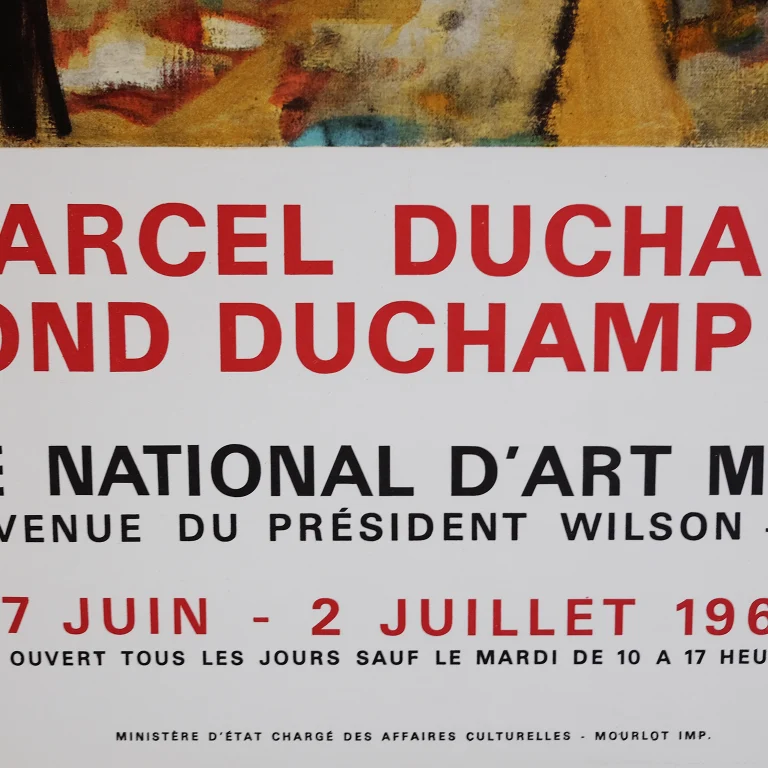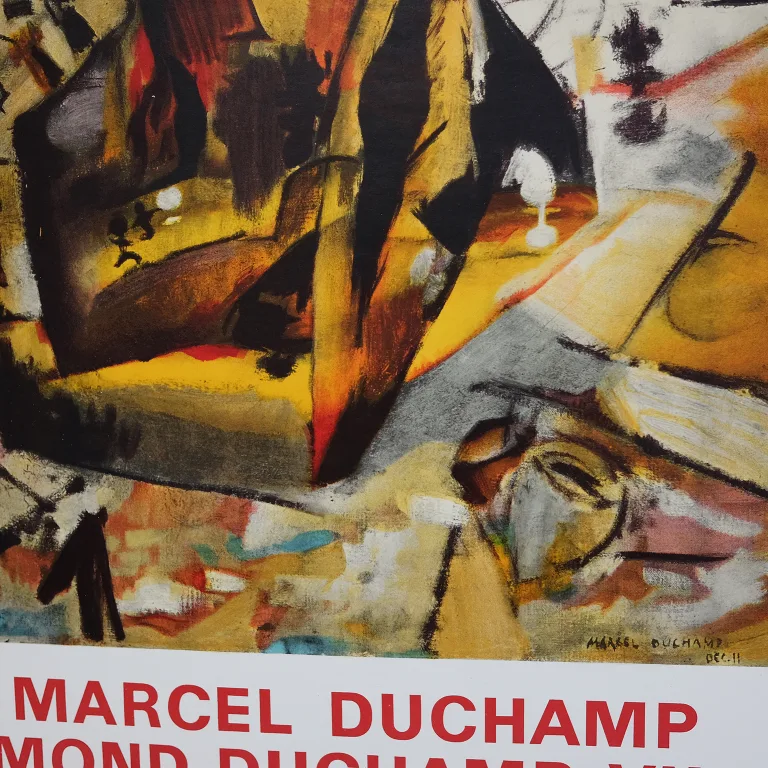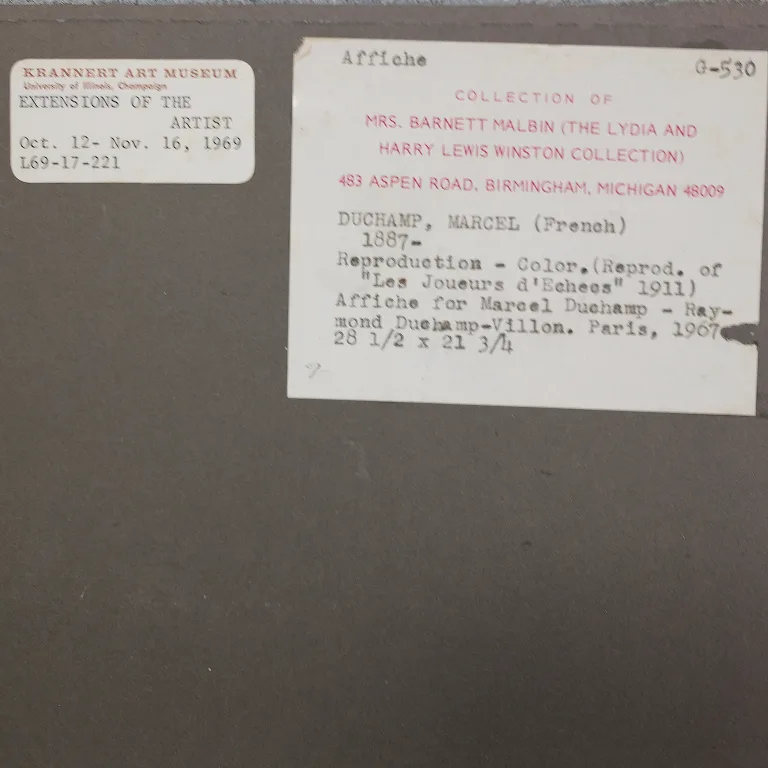 Color lithograph print on paper, unframed.
This poster was issued for the 1967 exhibition of work by Marcel Duchamp and his brother, Raymond Duchamp-Villon, held June 7 through July 2 at the Musee National d'Art Moderne, Paris. Earlier that year, as the last surviving member of his artist siblings, Marcel Duchamp helped to organize the exhibition, "Les Duchamp: Jacques Villon, Raymond Duchamp-Villon, Marcel Duchamp, Suzanne Duchamp," held in Rouen, France. Parts of this exhibition were reshown at the Musee National d'Art Moderne, Paris. The image that appears on the poster is Marcel Duchamp's painting, "The Chess Players", 1911. Printed by Atelier Mourlot.
This print was from the personal collection of Lydia W. Malbin and was displayed in the exhibition "EXTENSIONS OF THE ARTIST" 1969 at Krannert Art Musuem and includes provenance tag.
This poster is in excellent condition overall, with only slight signs of age and handling.
Dimensions - 28 1/2" X 21 1/2"
Free domestic shipping on this item. To inquire about international rates please contact info@lelli.store.
This item will be shipped flat.