Marino Marini Personaggi Del XX Secolo Milano Poster, 1972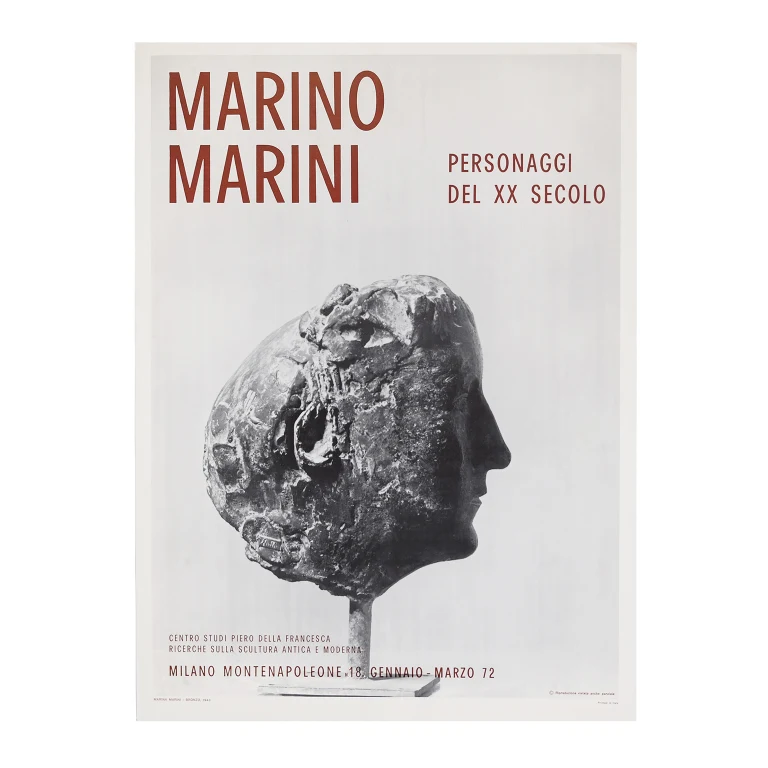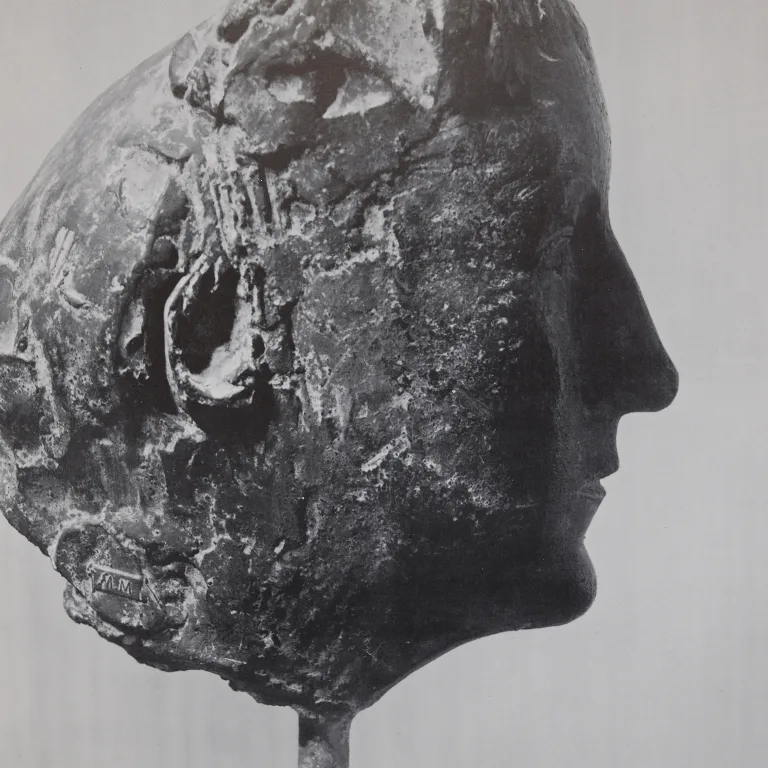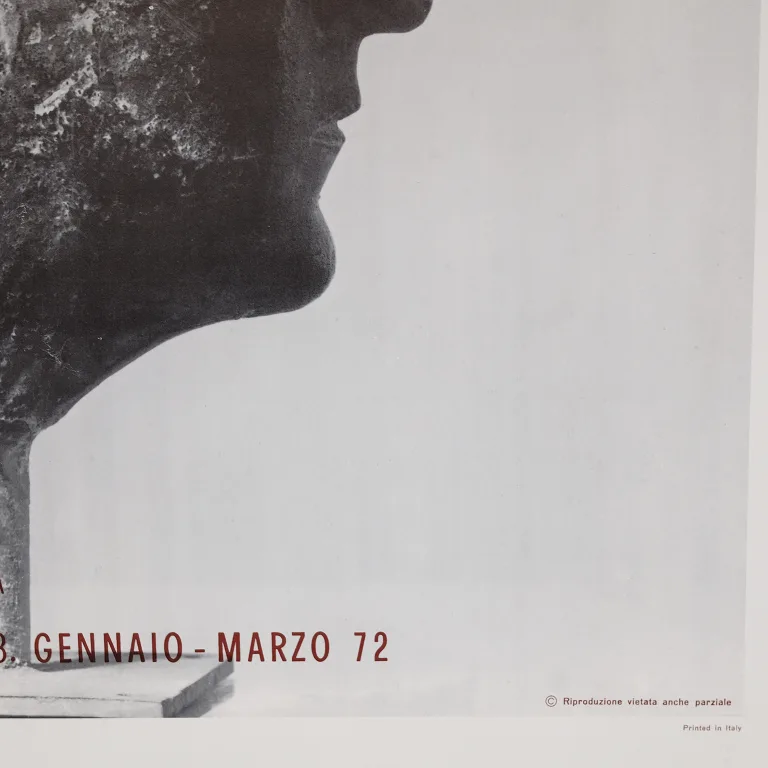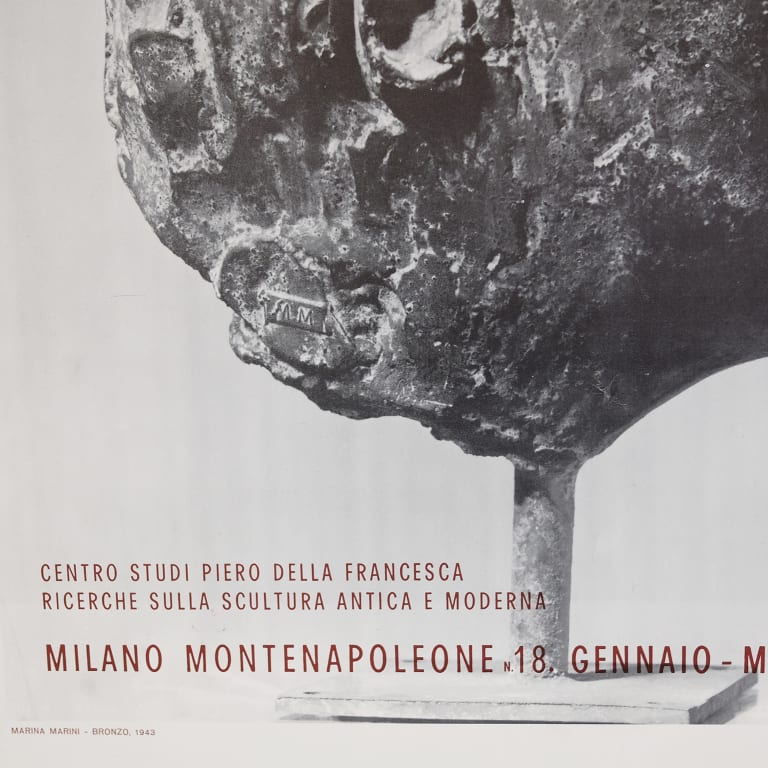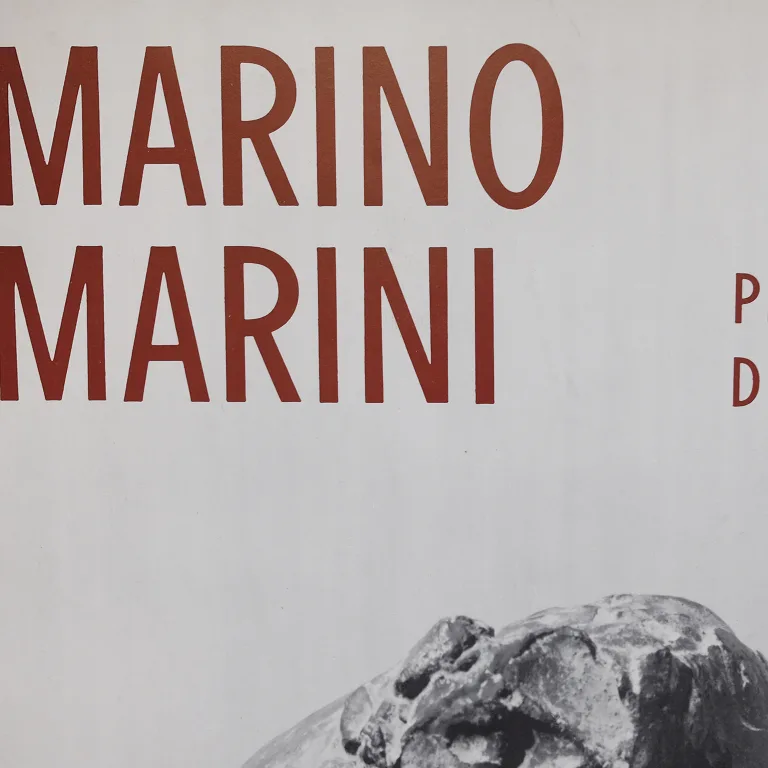 Offset print on paper, unframed.
Poster for Marino Marini event dated 1972. Main image features a work entitled "Marina Marini" in bronze, 1943.
The poster is in great condition overall, with only slight signs of age and handling.
Dimensions - 21 1/4" X 29 1/2"
Free domestic shipping on this item. To inquire about international rates please contact info@lelli.store.