"Reading From The Glass Menagerie, The Yellow Bird And Five Poems" by Tennessee Williams - LP, 1960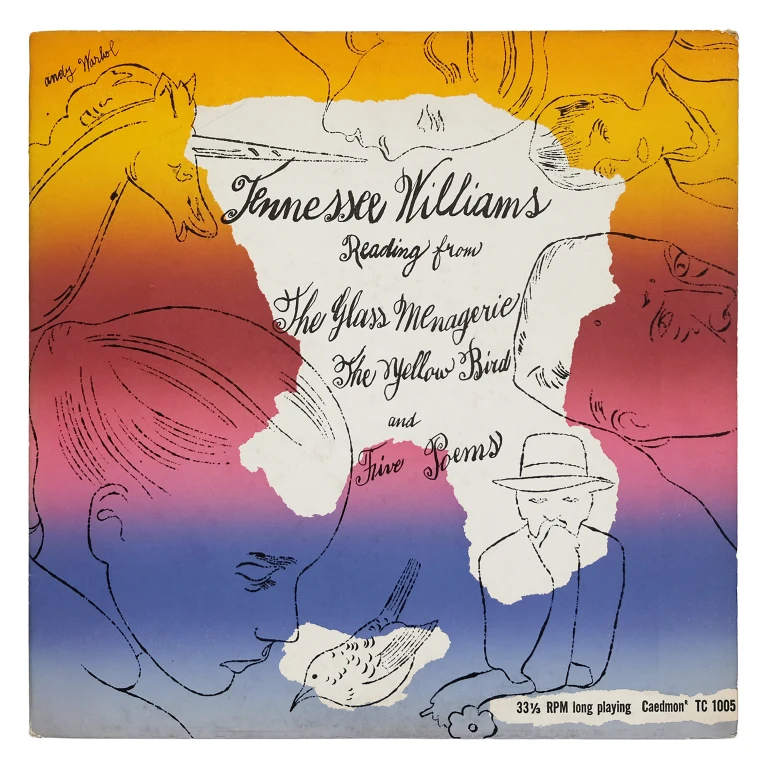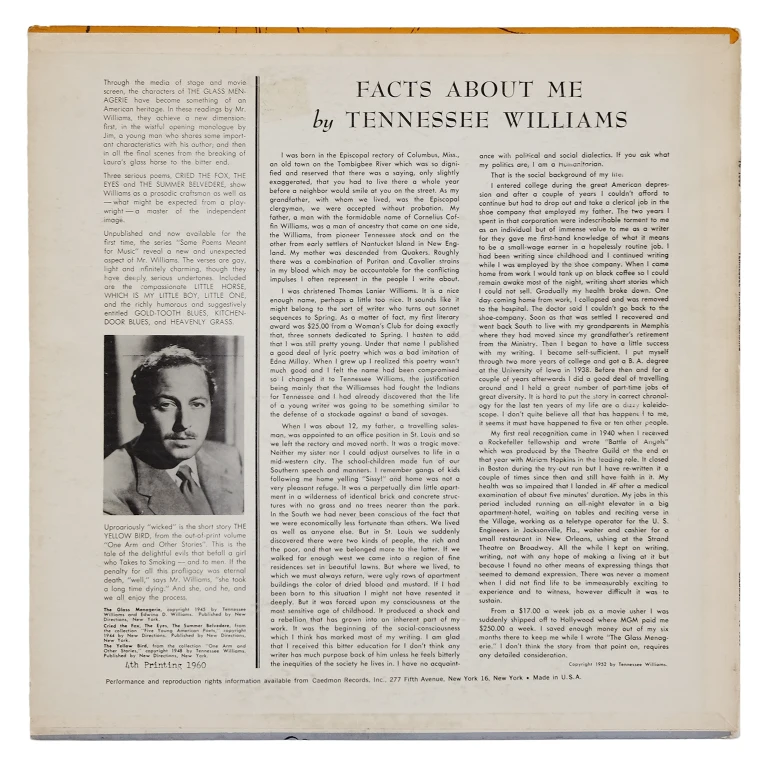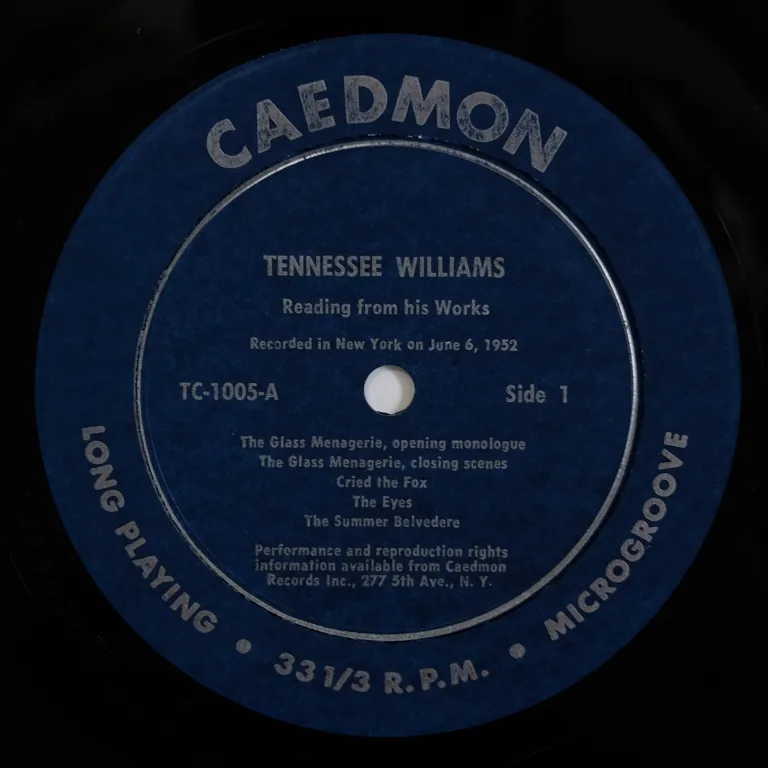 Spoken word poetry album by Tennessee Williams with incredible cover art by Andy Warhol.
Original Pressing on Caedmon Records, released 1960.
Vinyl is in excellent condition, no flaws. Jacket is clean with minimal wear on the back cover.
Vinyl Condition: NM-
Sleeve Condition: VG+