"Soirée Avec Fairuz" by Fairuz فيروز سهرة مع فيروز - LP, 1972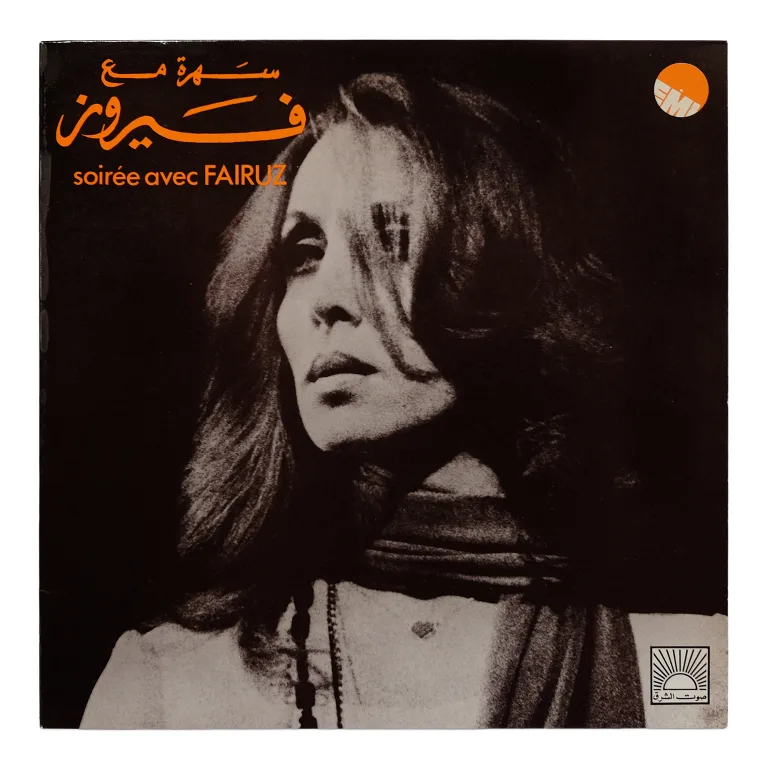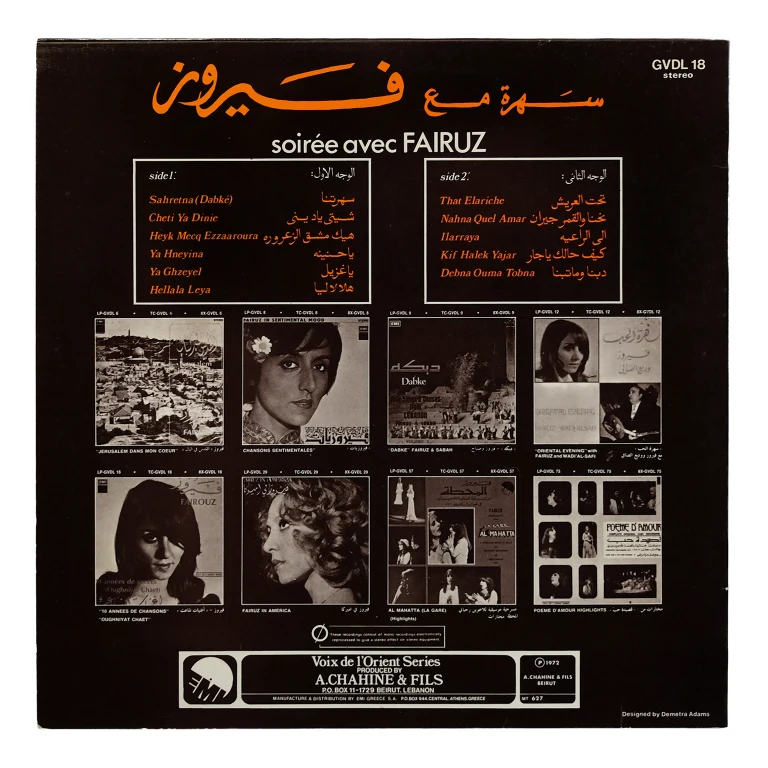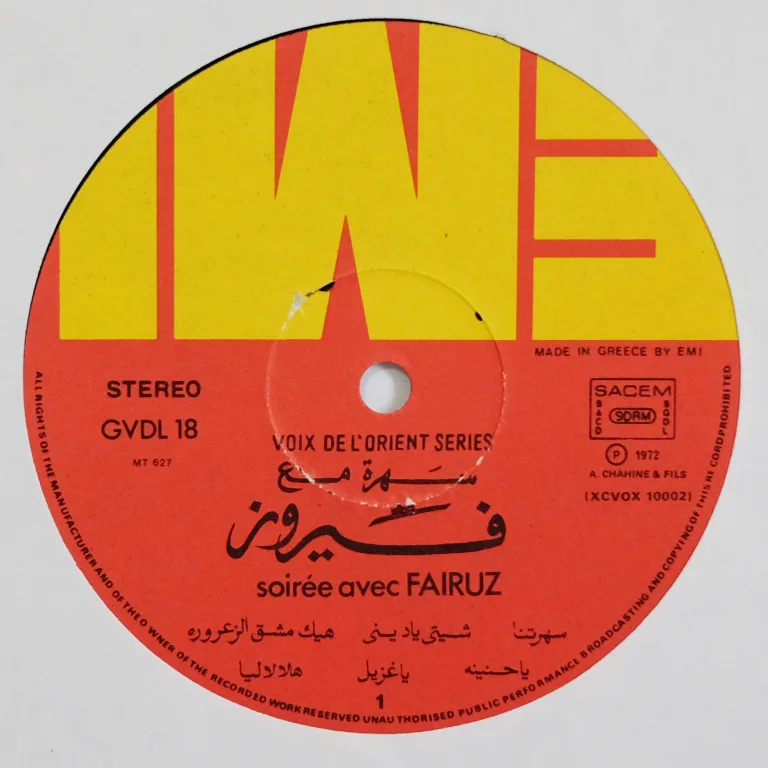 Born and educated in Beirut, she began her musical career as a chorus member at the Lebanese Radio Station. In the late 1950's, her talent as a singer became fully acknowledged.
Fayrouz's early songs featured the singer's distinct vocal timbre and lyrics expressing romantic love and nostalgia for village life. They meshed with a delicate orchestral blend in which certain Arab instruments figured prominently but which also subtly incorporated European instruments and European popular dance rhythms. She also sometimes sang adaptations of Arab folk tunes.
Original Pressing by Voix De L'Orient, released 1972.
Vinyl is in excellent condition and the jacket shows minimal signs of wear.
Vinyl Condition: NM-
Sleeve Condition: VG+